IS SEDATION DENTISTRY RIGHT FOR YOU?
DON'T LET YOUR FEAR OR EMBARRASSMENT KEEP YOU FROM ENJOYING LIFE WITH THE SMILE YOU'VE ALWAYS WANTED. YOU DON'T HAVE TO BE AFRAID TO GO TO THE DENTIST ANYMORE.
Join the millions of people just like you and experience sedation dentistry's relaxed, easy state where dentistry can be accomplished in just a few visits, in the most comfortable way possible.
Dental fear is a hidden phobia – the monster in the closet that no one wants to talk about. Many people are embarrassed to admit their fears and even more afraid to confront them. Often times not even loved ones are aware of their apprehension. Worse yet, these people may have never known that oral sedation dentistry was an option.
Are you:
Delaying treatment you need and want?
Scared to pick up the phone to schedule?
In pain especially when you eat?
Someone who has trouble with gagging or getting numb?
Overwhelmed by thoughts of repeated visits to the dentist?
When Dr. Walter Hong first started practicing, he discovered how common dental anxiety is – and just how many people were afraid and embarrassed to go to the dentist. More than just nervousness – many people experience trembling and heart pounding before any treatment begins. You are not alone! After sitting down with countless patients all experiencing the same symptoms, Dr. Hong was recognized that something needed to be done to turn dentistry into a positive experience for everyone, even his very anxious patients. That's when he decided to obtain training in safe and effective oral sedation dentistry.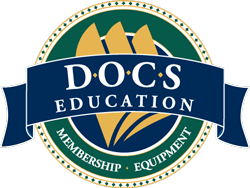 Dr. Hong received his training from DOCS Education, the leading dental sedation education program, back in 2009, and since that time has helped patient after patient get their dental work done without anxiety. He is one of only a few local dentists to offer this valuable treatment.
While the methods and medications he uses cannot make fear magically disappear, they can give patients the confidence and peace-of-mind to experience dental procedures in a whole new way. Hours pass like mere minutes and more dentistry can be performed in a single visit. Finally, you can get the smile you deserve!
Call Lake Shore Family Dental today at 410-255-8001 and take the first step on the path to anxiety-free dentistry. We will be happy to help you schedule a consultation with Dr. Walter Hong, Dr. Mark Limsam or Dr. Tommy Lam and provide more information about sedation dentistry in Pasadena, Maryland.